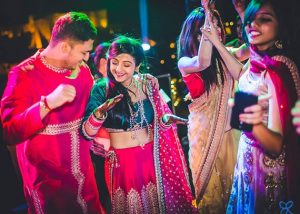 Planning and organizing a wedding, be it a lavish event or a family affair is no easy undertaking. This is where we step in. From the first ritual to the final farewell, we bring an elegance and sophistication along with our special touch to plan and execute the wedding that you have envisioned. At Asparagus, we firmly believe in incorporating your unique style into the wedding planning.
Asparagus Event and Wedding Planner, is one of the latest event and wedding planning group of Kolkata, specialist in "WEDDING PLANNING" and other ceremonial and corporate events. We are the most budget oriented "Wedding Planner in Kolkata" who customizes weddings in different budget segments according to guest need.
We have a selective range of menus from different cuisines including both vegetarian and non-vegetarian platters. We are one of the very few "Wedding Planners in Kolkata" who serve their guests with international palettes by professional management team. Our service varies from Platter to plate, American Service and Buffet services. Booking procedure is very easy with our group as a phone call or a mail is what we expect from you.
Asparagus is represented by a team of creative, enthusiastic, trained and experienced individuals to plan and execute your wedding. We strive to make each wedding a talk of the town. Taking care of every detail of your wedding, you can be assured to relax and just look the best during your wedding.
Our services include food and its service, interior and exterior decorations, sound and lighting, cultural and entertainment and overall event and wedding management. The effective solution for any service to be provided in its minimum budget is minimizing the middle sellers, and this is where Asparagus Event and Wedding Planner have gained its place in this Hospitality Industry. We have our own food catering unit, interior and exterior decoration setups, in house management system which helps us building positive relations with our guests by providing quality service at its best rates.